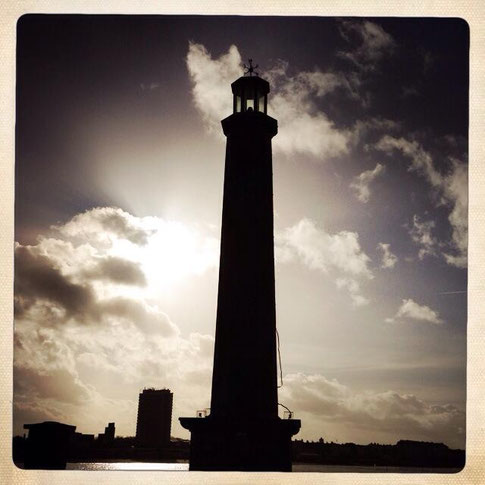 Way back in the dark ages when there was no internet and Jazz FM hadn't even been invented.... there was a campaign called Glasgow's miles better, with a big smiley face as its logo.
Oh how we laughed. We Scots. Back then. 
My Dad worked for a provincial ad agency and they had something to do with the campaign. They also worked for the Scottish Development Agency.  Because of his job, as a child, I was vaguely aware of things I probably wouldn't have been otherwise: regeneration efforts were being made in our town. And at the time it all seemed like a bit of a joke.
We knew Glasgow was in the doldrums. We couldn't imagine it being any different. Slogans like NoFuture and bands like UB40 kind of summed up how everybody I knew felt about life back then, certainly as I became a teenager. When I left school it was with no hope of getting a job because we all knew the country wasn't working, unemployment was rife and we basically had no hope of  future prosperity, career satisfaction or owning our own homes. (Thank goodness for my Dad who told me I wasn't allowed to live at home on the dole, that I had to go looking for a job and lo and behold, I was offered the first one I interviewed for, life could have been very different without that forceful parental shove in the right direction...)
Despite that unexpected little personal success, the yuppie phenomenom and loadsamoney economic boom in the South East felt as remote to us as another dimension.  The idea that my home city could transform the way it has in the intervening years. Well we never imagined it would happen. Glasgow's miles better, "ha ha ha ha ha, aye, that'll be right", was basically what we thought.
But blow me down if they didn't go and blooming do it. Throughout the '80s the soot encrusted Glasgow tenements were sandblasted back to their original beautiful golden and red blocks of sandstone and the city slowly became a light and beautiful place. Art and culture and innovative approaches to public funding and doing business, they really have woven their magic. 1988 was the Glasgow Garden Festival. What a novel event that was. Then in 1990, Glasgow was the European City of Culture. Things had started to shift. Ten years later, I was living in London, doing pretty well in a career I'd fallen into having moved down south because of a lack of opportunities back home. But amazingly, the friends I'd left behind were doing alright too. Somehow, from being a place where there seemed to be no hope of success, everything had changed. Prosperity and optimism, for many people, had replaced the old negativity.
Of course there are still problems in Glasgow, there is still poverty, the current recession is biting. Of course. But there has been, I believe, a fundamental shift in how the city and many of it's people view themselves and that has been a force for transformation that is ongoing and has led the country as a whole to the brink of independence, which a few years ago would have seemed impossible. "Scotland can't govern itself" seemed a self evident truth to us back then, now people are less sure that they are so helpless in their own destinies.  (I make this comment with no formed opinion on the current independence debate, I don't live there any more, I'm just an interested observer).
Fast forward to 2014. I've been In England a long time. I worked in London over 20 years. Now I'm lucky enough to have fulfilled my life long dream of coming to live by the sea and I work hours that I choose for clients that I want to work with, doing things I enjoy.  Hurrah for me.
But the area I've moved to, while brilliant in so many ways, is also suffering, in some respects similarily to how Glasgow used to. While we have so much to offer, including the best beaches in the country, just over an hour by fast train from the capital, so very accessible to a wide and lucrative catchment area, most people from outside the area don't really know about Thanet and many people who live here are quite down about the place.  I was here for a while before I woke up to that fact, as is often the case, I've since learned, with relatively privileged incomers (of which there seem to be more each year, since HS1 made the area so much more accessible from the capital).
I'm just so happy here. And I'm a naturally positive minded sort of a woman. The things that are great about Thanet are so apparent. As well as all the beaches (seven in Broastairs alone), we have the Turner Contemporary Gallery, a thriving arts and music scene, lots of wonderful restaurants, good bars, the marina in Ramsgate, the Old Town in Margate, Dreamland, Shell Grotto, pretty good shopping, lovely people, proximity to other great places, etc, etc. But there are a lot of issues as well. There are of course fewer jobs here than in a big city, some areas are still very run down, many shops have had to close (as is the case all over the country), weirdly (to me) there is often a bit of a negative attitude about the place from people who have been here a long time, a slight bitterness that times have changed and things are not what they used to be. Pictures of Thanet resorts in the fifties and sixties do seem to show a golden era, when most people holidayed in this country and Margate, Broadstairs and Ramsgate were all apparently booming. I just think that compared to elsewhere we are super lucky to have what we have here and I also think that we as individuals and collectively must work with what we've got to create new opportunities and help regenerate those bits of our area which need it. But I recognise the damage done by years of neglect, not just to the physical infrastructure of the place and the economy as a whole, but also to people's psyches. It is hard to thrive when the environment you're in is particularly challenging. I remember this from when I was young in the 80's in Glasgow and I won't ever lose that insight. 
So a while back I started to get involved with the Broadstairs Town Team. It was exciting though I had to step back due to other commitments after a few years. The Team still have lots of projects on the go. When I was involved we managed to win a chunk of funding from the People's Millions (£50K) for a new project in the town that has gone from strength to strength since then, helping older, isolated men, The Broadstairs Town Shed. Through engagement with local entities like the college, schools, community radio station, etc, they've had some great support from local people and press.  The chair of the Town Team, Kerry Millett, is an absolute inspiration as are the rest of the team who are involved with so many different activities that make a positive difference to the community here - from gardening and litter picking, to events and more. 
My voluntary commitment these days is running a weekly Open Meditation circle in Ramsgate through Mindful Thanet. I'd love to know what other freelancers who read this blog are doing in their communities, aside from their paid work and also to know what you think about the regeneration debate as it affects where you live. I think I'll be writing more about this in months to come.
Thanks for reading.
Also thanks to my blogging buddy, David Shaw, for giving me a deadline to get this post up, which I missed but not by much so the accountability thing kind of worked.
Article updated December 2022